Mahanadi Tribunal hearing; Odisha says non-monsoon water flow decreasing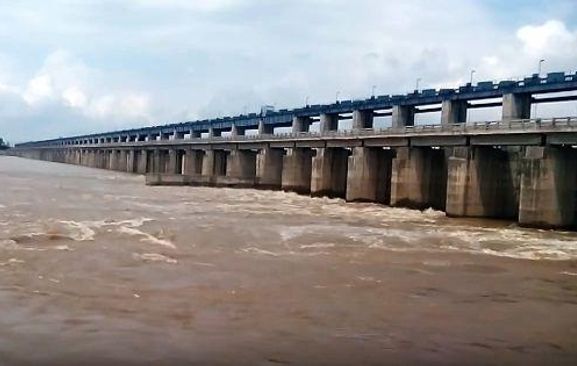 NEWS HIGHLIGHTS
Mahanadi Tribunal conducts 21 st hearing. Centre asked to provide required information to Odisha and Chhattisgarh. In its reply, Odisha says non-monsoon flow in Mahanadi decreasing. August 14 is the next date of hearing.
Bhubaneswar, Jun 26: Conducting a hearing, the Mahanadi Tribunal on Saturday asked the Central Government to furnish required information to the two States, Odisha and Chhattisgarh as sought by them within six weeks before the next date of hearing.
The tribunal fixed August 14 as the next date of hearing.
Today, Odisha submitted information on the water-flow in Mahanadi during non-monsoon season before the tribunal. Chhattishgarh had sought the information earlier. In its reply, Odisha informed that 1.18 AMF water flowed in Mahanadi between non-monsoon period between November 2020 and May 2021 and the flow was less than the preceding year, which had recorded flow of more than1.74 AMF. Odisha demanded that tribunal ensure minimum of 1.74 AMF water-flows in non-monsoon period.
It was the first hearing after the term of the tribunal was extended by two years by the Central Government about a month back. A three member-bench headed by Justice AM Khanwilkar conducted the 21st hearing of the tribunal on a virtual mode in view of Covid19 pandimic.
Notably, hearing scheduled for April 10 and May 8 had been stayed for the pandemic.
During its first three-year term beginning March 12, 2018, the tribunal could not resolve the main issue of minimum water-flow in Mahanandi in non-monsoon time and, thus, it has been extended by two years.